To replace concrete, save 2 Billion Tons of CO2 per year
and stop the deserts, with a natural product
A QUICK FOSSILIZER
---
Arcadia wants to help build a world where all waste shall be recycled in a safe and natural way.
Men used good bacteria since thousands of years ago even to produce healthy food like some types of breads, cheese, yogurt, wine, sour beer and much more. Arcadia selects and uses bacteria that are friendly to humans and the environment, to transform waste into useful products for everyone.
As the carbon clock is ticking and cement is one of the main responsible for anthropomorphic greenhouse gases, Arcadia produces natural bioconcrete and biomaterials, saving up to 80% of CO2 compared to traditional concrete.
Our future is our responsibility: let's build it together!
Arcadia is a system for 'fossilizing' quickly (from 5 to 28 days depending on the application) and completely natural soils and organic materials and thus harden them.
To do this, we take advantage of the biological action of bacteria already present in the selected soil, which we feed ad hoc to obtain the desired effect without consequences for the ecosystem of the treated soil.
We can adjust the 'hardness' of the soil to our liking, up to similar and higher compressive strengths than concrete.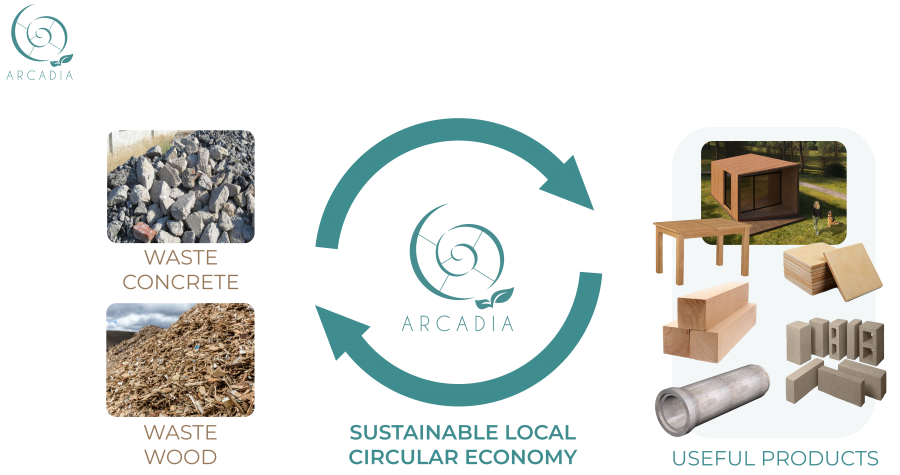 THE PROBLEM
---
Global emissions of CO2 are estimated to be 42.2 billion tons per year, the equivalent of 1,337 tons per second. With emissions at a constant level, the budget for staying below the 2°C threshold, of 1,150 billion ton, would be exhausted in about 25 years.
And concrete is 'the silent killer': "If the concrete used on the planet were a Country, it would be the world's third largest emitter of greenhouse gases, behind China and the United States" .
To mitigate global emissions, we would have an inexhaustible resource available: wastes. But today, although some concrete is recycled, many tons lay unused in landfills. These resources are even more important now, in a time of shortages and rising prices of raw materials and energy. The world won't slow down producing, and the only way to global improvements are green and economically feasible technologies.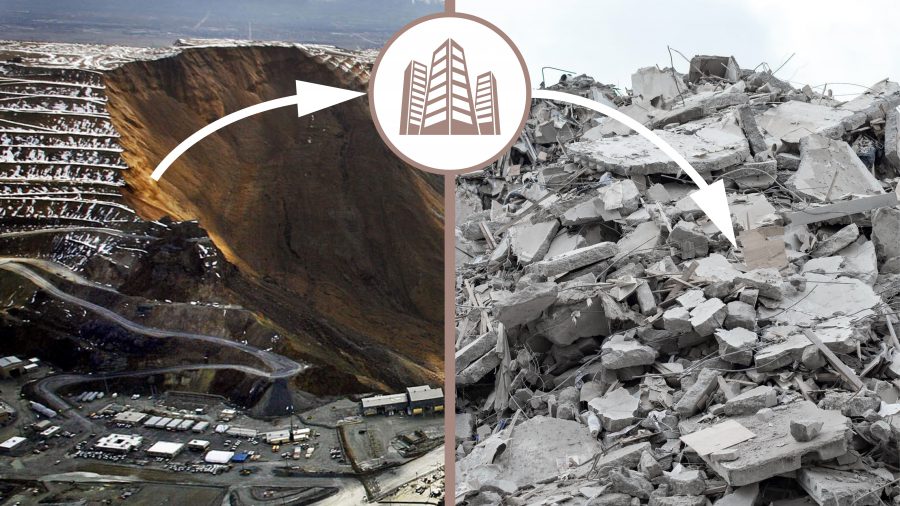 ARCADIA PROCESS
---
Arcadia's scope is making materials recyclable, infinitely.
We produce building blocks and objects in a natural way, starting from waste materials and using non-pathogenic bacteria, harmless to humans and the environment.
With Arcadia, up to 80% of CO2 saving is achieved compared to the production of concrete or wood incineration.
When the Final Product, built with Arcadia process, comes at the end of its life, it is possible to crush it again and continue recycling, over and over.
Arcadia is applicable to several waste materials such as excavation, construction, wood, masonry, mine wastes, glass, paper,  and, in future, to plastic and hazardous wastes (e.g.: wastes enclosing heavy metals).
The shape of Final Products adapts to the mold's shape: tiles, bricks, pipes, chairs, tables. It is even possible to build complex structures such as houses made of recycled wood treated with Arcadia process.
The strengths that we validated so far is 30 MPa (construction-grade) for construction waste and 9 MPa (like bricks) for wood waste. It is also possible to process a mix of different types of wastes together in the same mold, to obtain various technical performances (thermal insulation, acoustics, strength).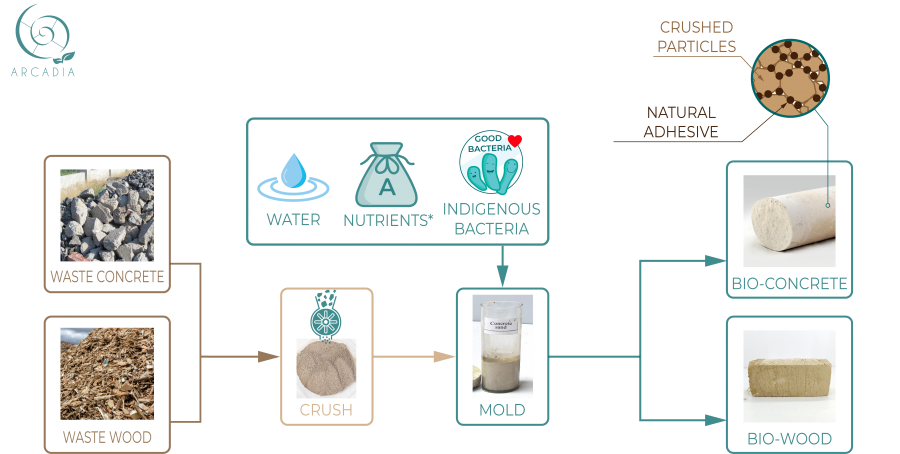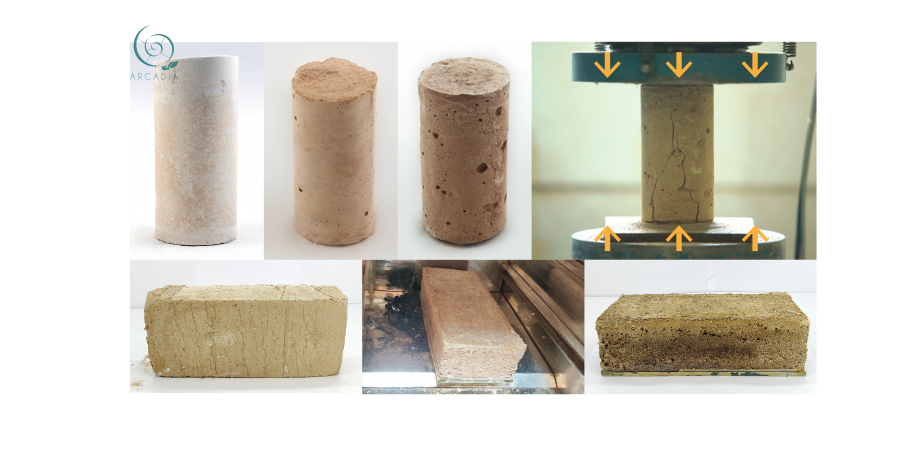 APPLICATIONS
---
Arcadia technology can be exploited for many uses, such as ground stabilization around rivers, oceans, desert dunes; building natural foundations for buildings, roads, and railways; reducing heavy metals' leachability in polluted soil and water; space applications, and much more...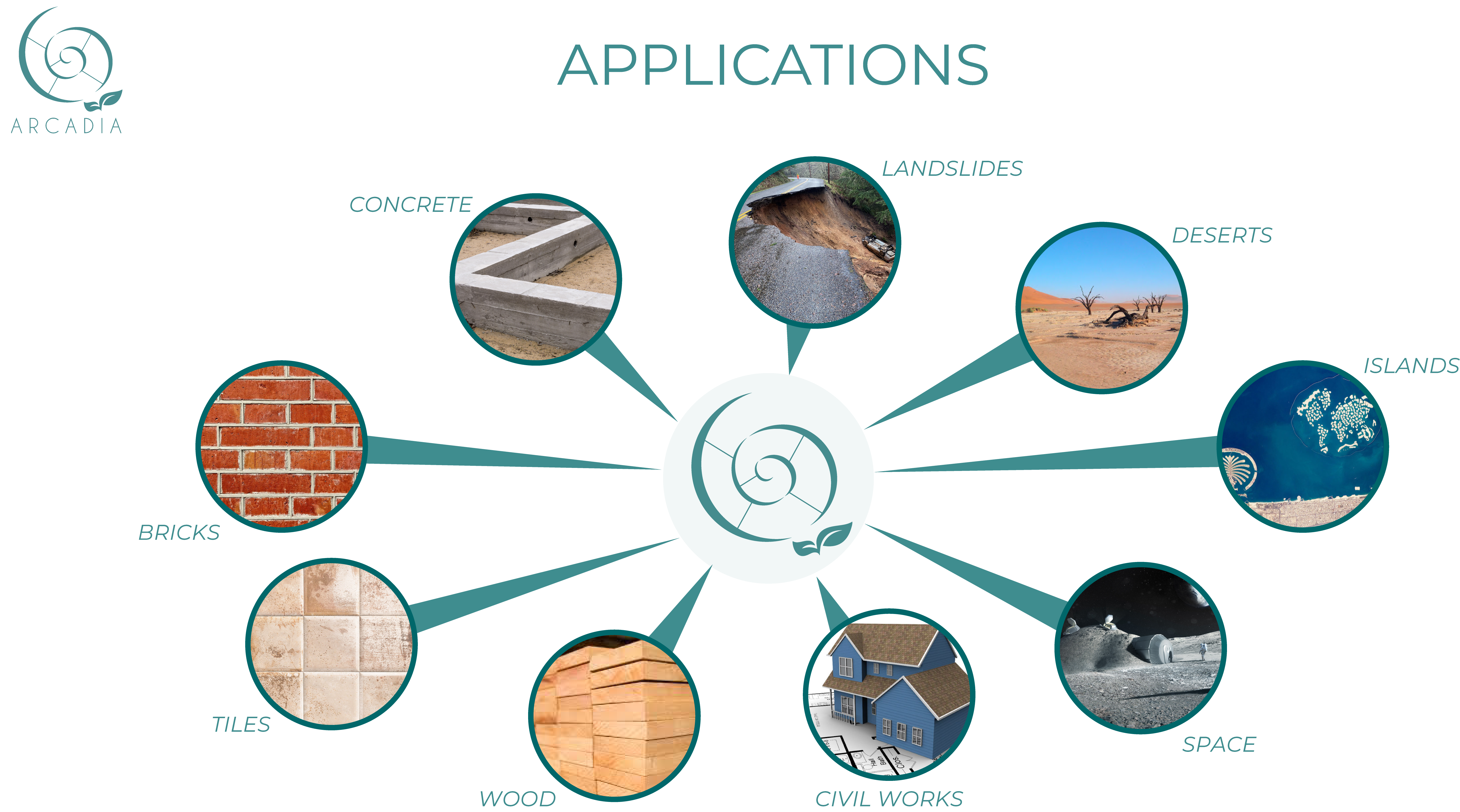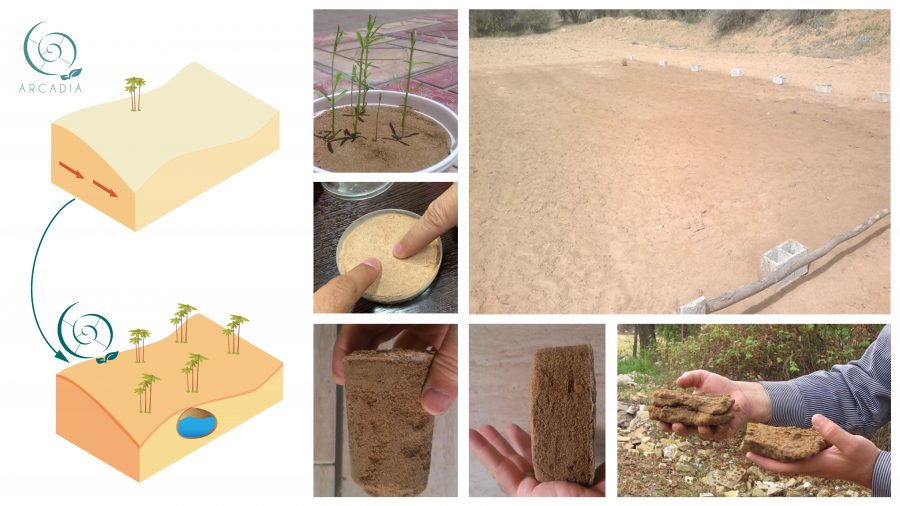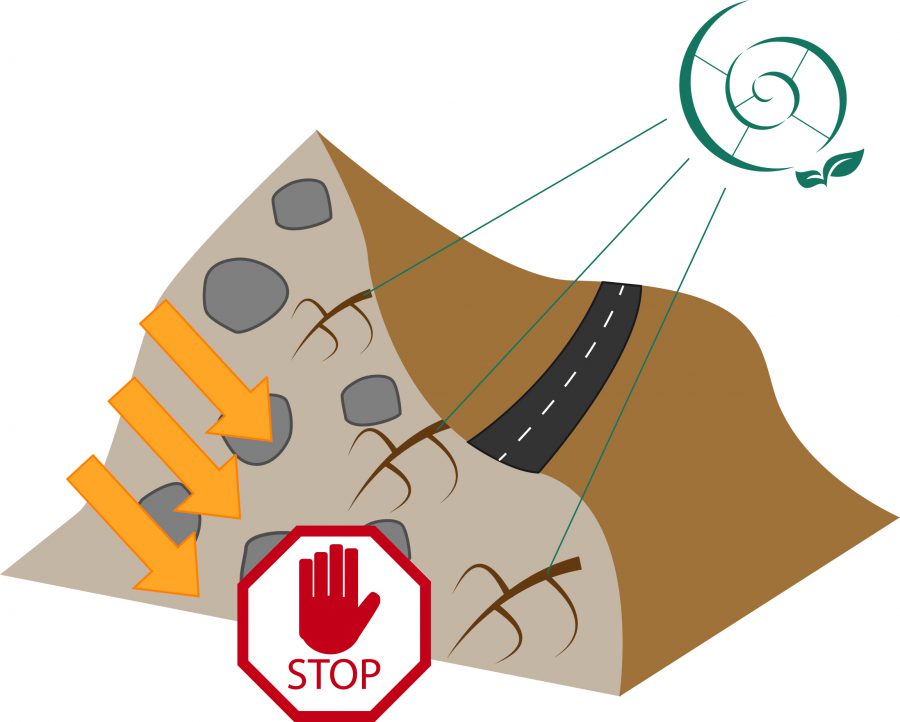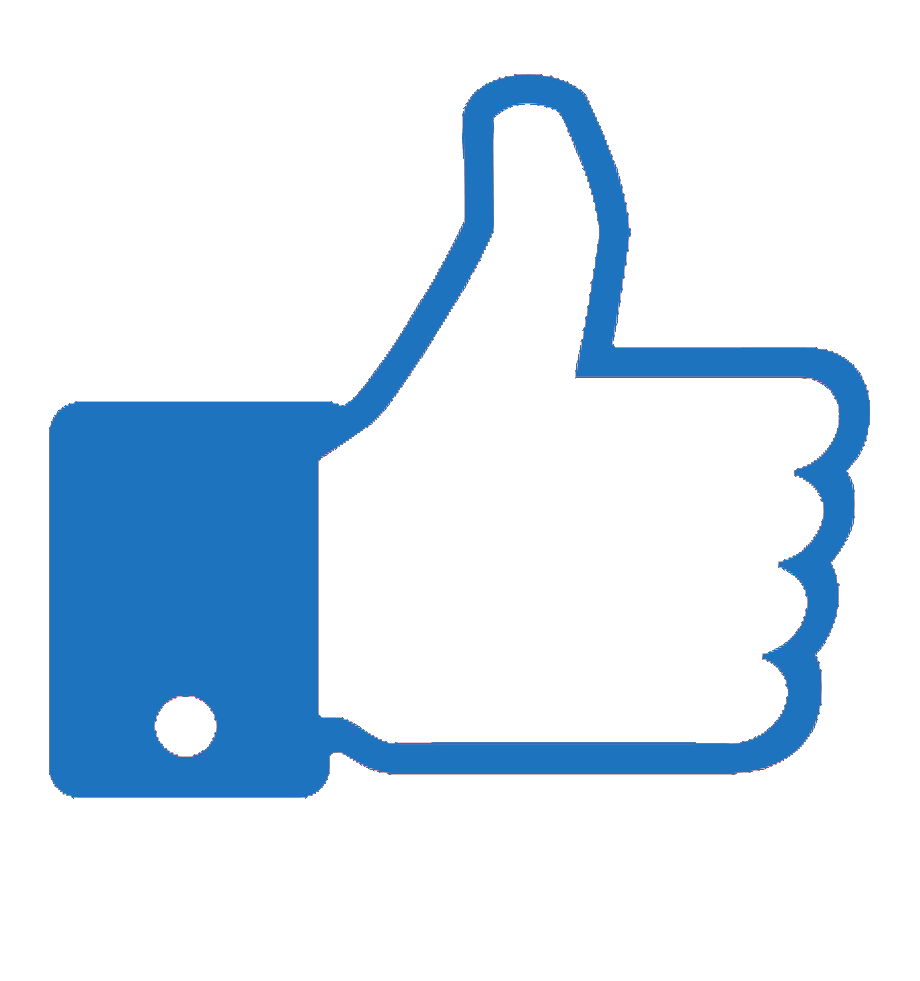 Stops the deserts movement
Natural Process
Low CO2 Process
Can be used anywhere there is soil
Decreases the seismic fluidification of soil
Stops the floods
Can build natural tiles, bricks
Will replace cement with a natural product
Can be used locally, with indigenous bacteria
Ideal for space applications
APPLICATIONS
---
Arcadia has many other uses that we briefly mention:
Improve cultivation level of the desert sands
Improve the spontaneous regrowth of plants in the deserts
Creation of pitch wells above and under the sands of deserts
Creation of 100% natural roads and paths by the beach
Creation of 100% natural (made of stabilized sand):

Natural Housing
Natural Parks
Natural Oasis in the desert
Natural Accommodations
Natural Artworks

Stabilization of loose land to prevent flooding
Stabilization of sands to prevent movement
Stabilization of infrastructure to prevent flooding
Restoration of dams in depths
Strengthen road pavement
Depth of fortress in oil wells
Restoration of ancient works
Help reduce CO2 by using less Portland cement
We have a plan to replace plastic with Arcadia using wood or sand / soil wastes.
For example: one can begin to replace waste bins in public parks, fiberglass boat structures, and so on.
We can also create complex mold-made sculptures that can be created by artists and designers and made with Arcadia.
Arcadia is a process that, exploiting bacteria Arcadia's Patent is in process; the Patent is owned 100% by Xegate S.A.
Arcadia is a product that, if sprayed over a land or sand, fossilizes the ground in a few months.
It exploits the same system as fossils but, instead of taking millions of years, in just two or three months the process is completed and the sand or terrain is hardened.
We can obtain different types of hardness, from sand to marble.
It can be used to prevent and stop desertification; in fact Companies in the Countries of Switzerland, Italy, Qatar, Algeria, Morocco, China already expressed their interest in a co-operation for their deserts.
Arcadia can also prevent terrain to slope in case of floods.
COMPRESSIVE TEST
On sand stabilized with Arcadia
ARCADIA SAMPLES
Naturally strengthen sand with Arcadia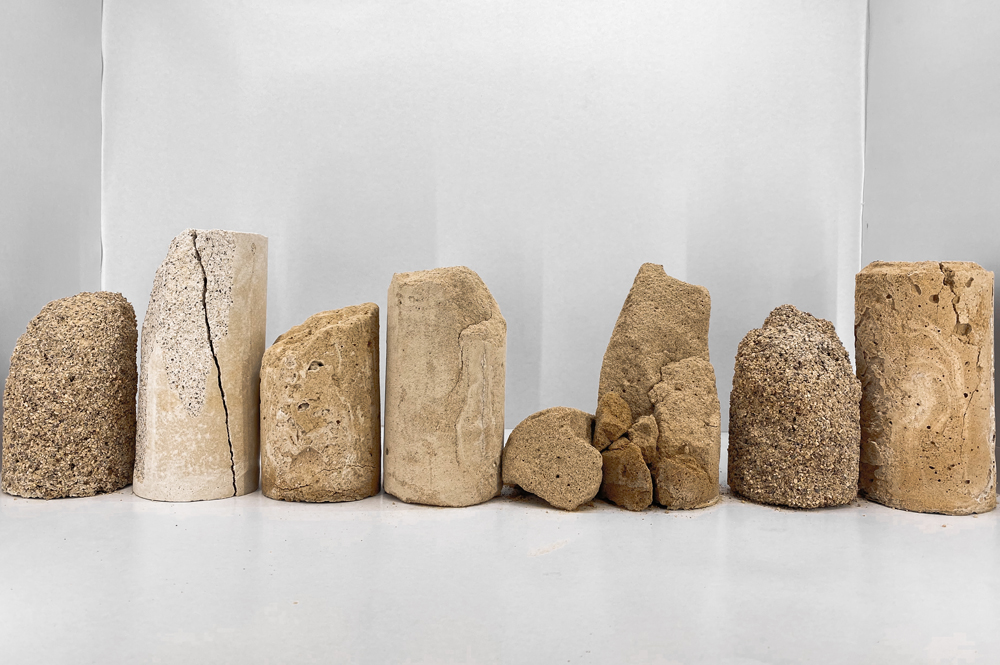 ARCADIA SAMPLES
Sand stabilized with Arcadia
ISLANDS EROSION
Xegate proposed solution for stopping island sand's erosion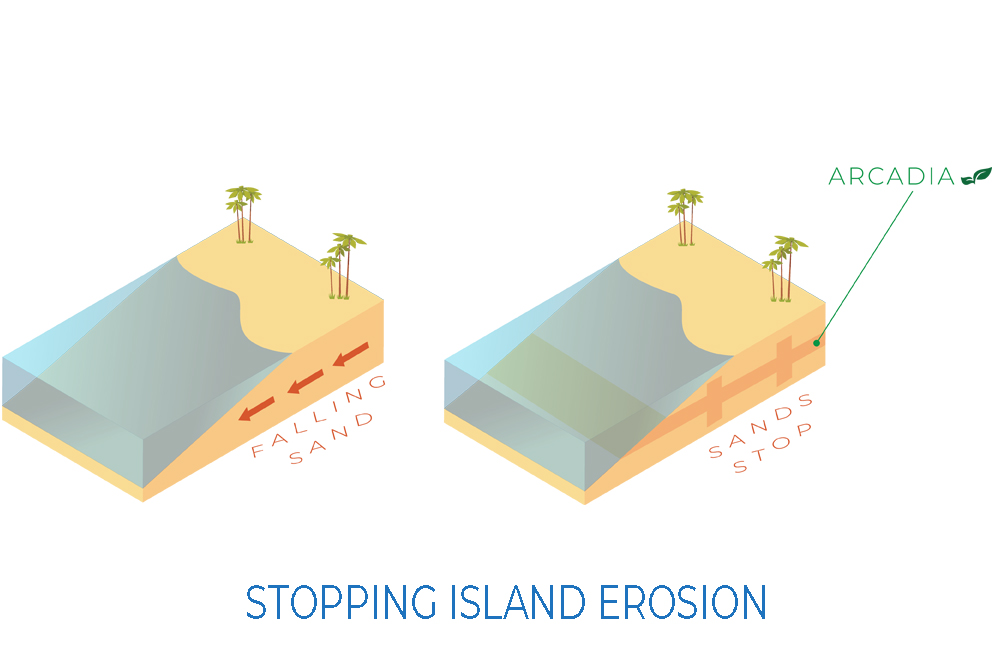 ISLANDS EROSION
Xegate proposed solution for stopping island sand's erosion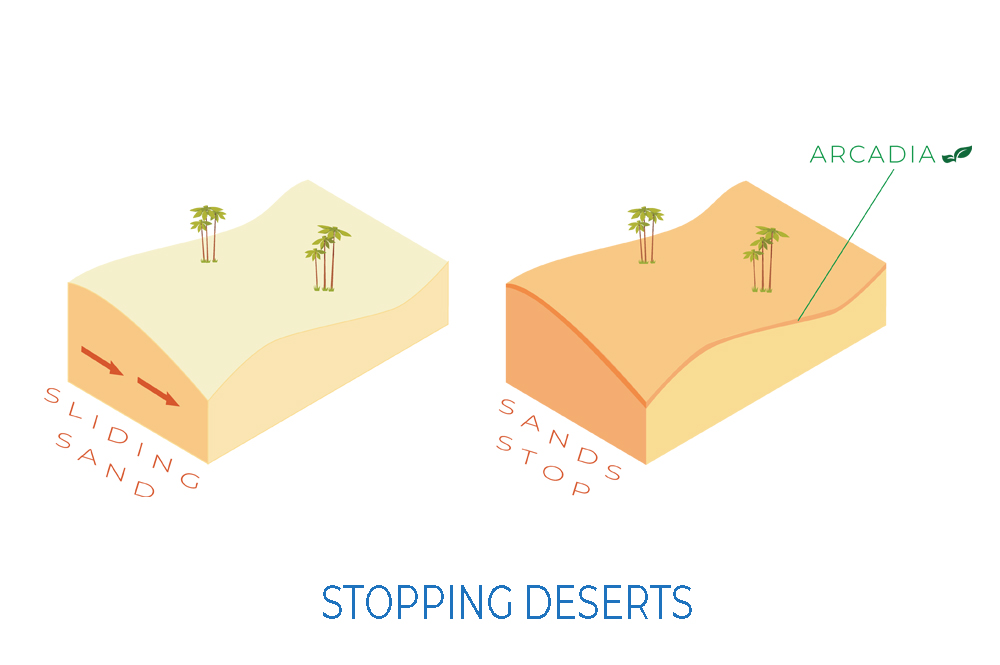 STOPPING DESERTS
Xegate solution for stopping deserts to advance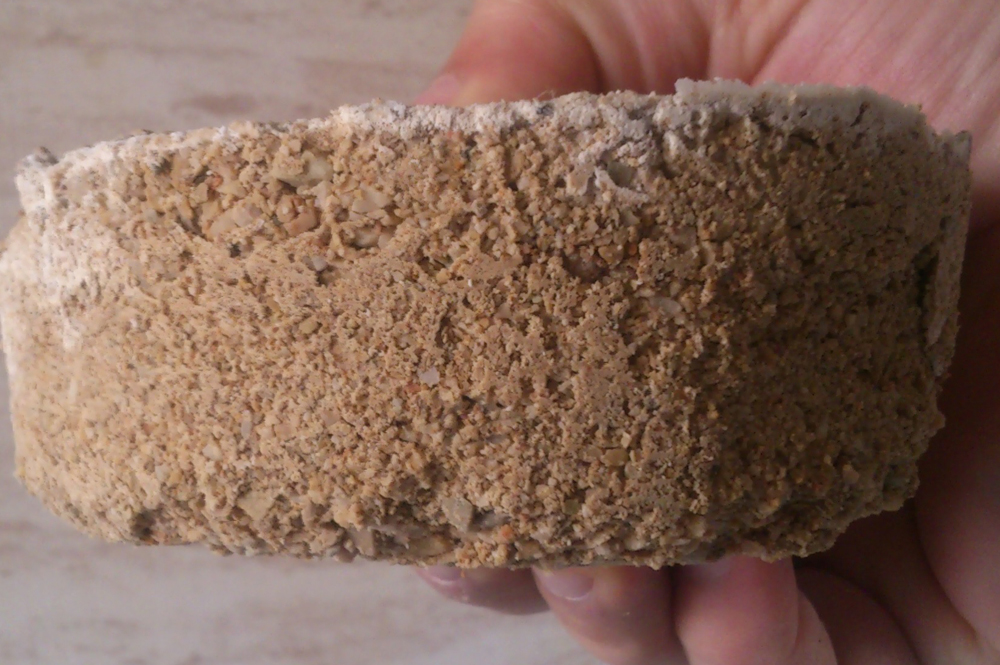 ARCADIA BLOCK
Block of soil stabilized with Arcadia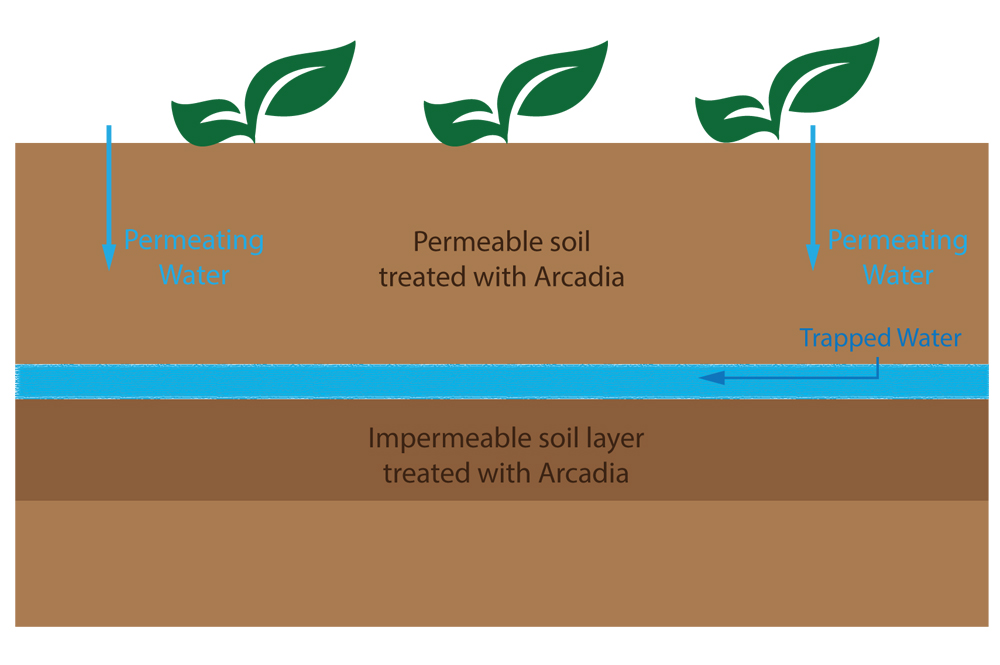 CULTIVATION IN DESERTS
How to improve cultivation in deserts
PLANT GROWTH TEST
Planting on an Arcadia-treated soil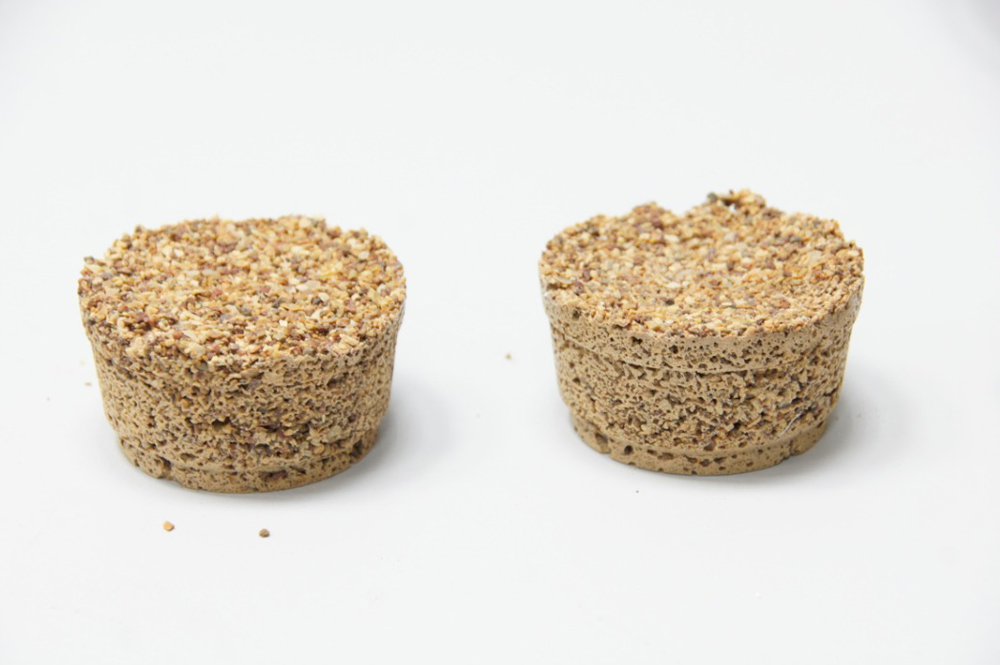 ARCADIA SAMPLES
Arcadia-stabilized sand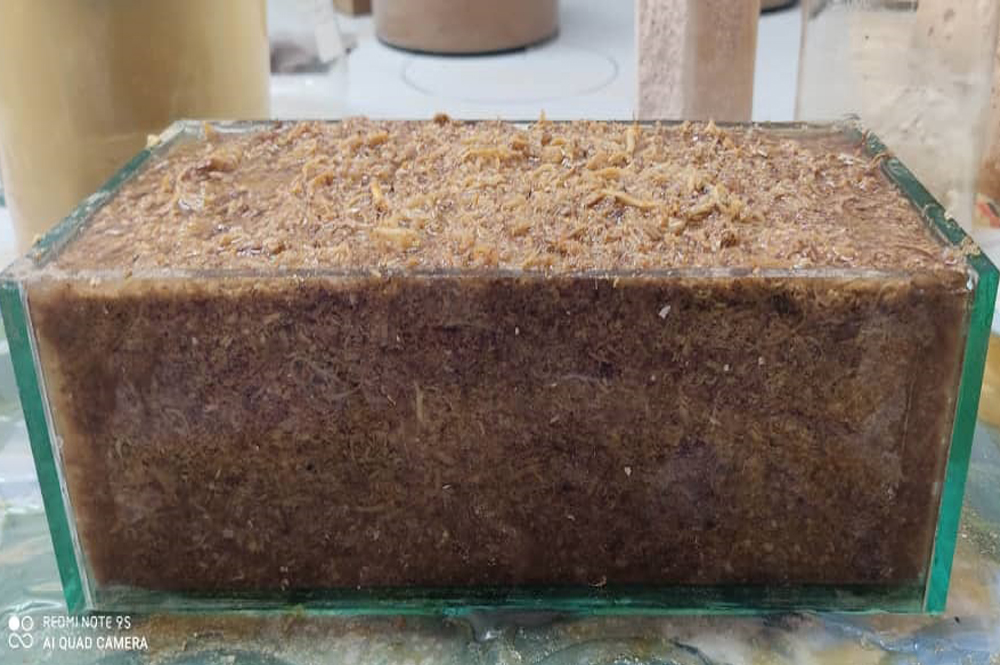 ARCADIA SAMPLES
Arcadia-stabilized 100% wood chips
WIND TEST
Wind-testing Arcadia on a Wind Tunnel