HARUKA YAMAGUCHI 山口春香
Fine Arts at GeiDai Tokyo University, Finalist at Miss World Japan Tokyo, Finalist at Miss Universe Japan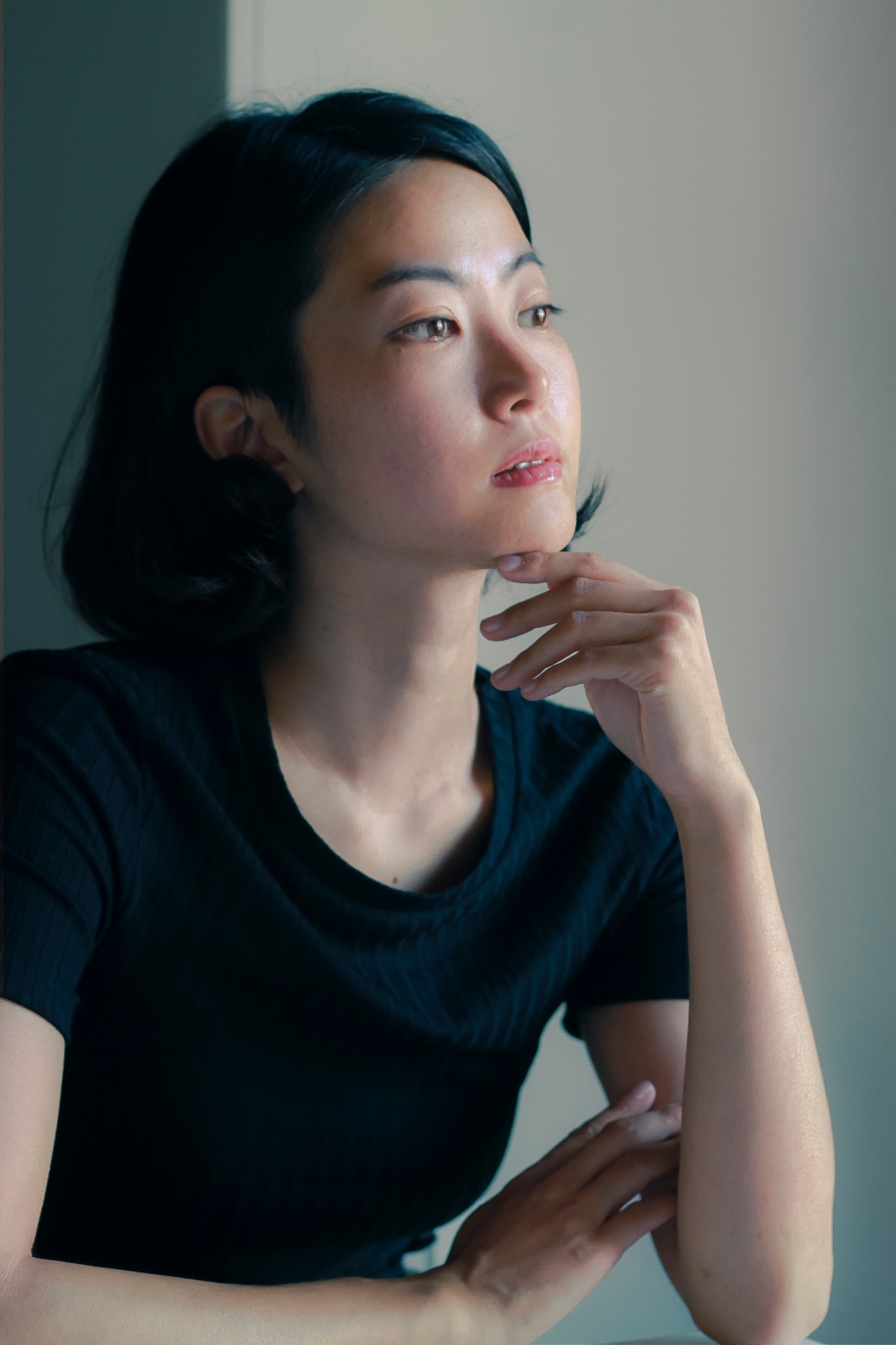 "The moment the beauty is completed, the collapse begins. It may be the beginning of a new beauty created by the collapse of completion..."
美が完成した瞬間、崩壊が始まる。もしかするとそれは崩壊ではなく、新たな美の始まりの瞬間なのかもしれない
My work's inspirations are traditional crafts such as Japanese lacquer, metal joining, spiral painting, plant dyeing, etc. utilizing natural materials in Japan, mysterious Japanese nature and animals in Japan, oriental life and death views of Shinto and Buddhism.
From all of the beautiful things, the culture, the thought and the landscape that I met by traveling to various countries It is a sense of beauty that I intend to cultivate in my own, but when I trace the source,
I realize that "the reverence for nature" that Japanese people have had since ancient times is reacting in me.
I think that the act of verbally explaining the concept of a work of art is nonsense above all.
The moment of conveying art by different means of "language", the essence of itself changes its appearance to a different "thing" whose resolution is dropped.
No matter how good the art critics say.
Because it is only the work that has been transformed into the words he has and dropped.
However, if you dare to express my work in "language", the word "natural praise" may be the closest.
私の作品のインスピレーションは、日本の自然素材を生かした漆、金継ぎ、螺鈿、植物染めなどの伝統工芸、神秘的な日本の自然や動物、神道や仏教の東洋的死生観と宇宙観、色々な国々を旅をすることで出会った文化や思想や景観、美しいもの全てから、、、
自身の中で培ってきたつもりの美意識だが、元を辿るとやはり日本人が古来から持っている「自然に対する畏敬の念」が、私の中で反応していることを実感する。
私は美術作品のコンセプトを言葉で説明する、という行為はなによりもナンセンスだと思っている。「言語」という異なる手段で芸術を伝える瞬間、それ自体が持つ本質は解像度が落とされた違う「モノ」へと姿を変える。どんなに優れた美術評論家が語ったとしてもだ。
なぜならそれは彼が持っている言葉に作品が変換され、落とし込まれただけだからだ。
しかし敢えて私の作品を「言語」で言い表すのなら、「自然賛美」という言葉が最も近いのかもしれない。
Studied Oriental, Western, and contemporary art history at Tokyo University of the Arts and worked on production. After graduation, she worked as a fashion model for commercials and shows in pursuit of expression, but in the future, she wanted to start a business and establish a charitable organization, so she entered and participated in the Miss Universe and Miss World Contests. His attitude toward teamwork in volunteer activities, speech contests, and Self-Defense Forces training experiences was evaluated, and he finally received the title of Miss Universe Tokyo Finalist and Miss World Finalist from thousands of applications. Then negotiate directly with a model office in Milan and sign a contract.
While living between Tokyo and Europe on business, I became aware of the sense of beauty as a Japanese person again and decided to resume my activities as an artist.
Currently, he moved completely to Milan and works on production.
金継ぎは日本の伝統技法です。割れた器や花瓶等を修復し美しく蘇らせることができます。使用する材料は数種類の土と漆という植物から採れる天然の接着塗料、そして金粉です。「金継ぎ」という名称から多くの方は金を使って作業をする事を想像されるかと思いますが、実のところ金継ぎで最も重要な素材は「漆」なのです。この漆の品質の良し悪しと、完成した作品の持続耐朽性は比例します。
最長でどれ程耐久性があるかというと、1万6000年前の縄文時代に使われていた土器にも、漆による修理の跡が確認されています。