BThe major problem in petroleum engineering in all over the oil fields is organic deposits cause decrease total production, in usual usage of chemical solvent is a routine method but this way is very harmful, expensive, is not rational in case of duration of operation & finally is not economical.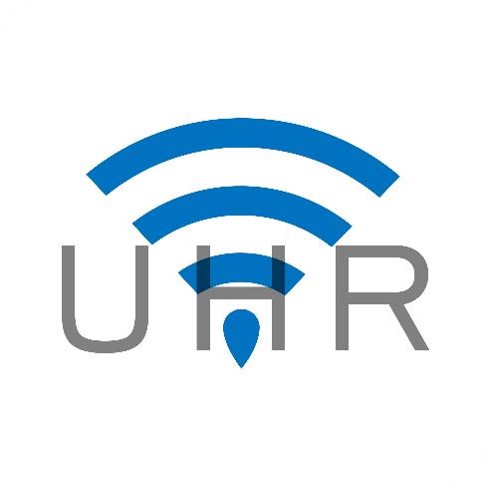 With this new method that Xegate presented and tested in USA, Asia, Germany, we use ultrasonic waves to cope with this problem with economical powerpoints such as saving time, increasing flow rate, do the job without stopping the production with around saving of 60% compared to the traditional methods.
Xegate's ultra-sonic method is safer, simple operation, and more suited for the environment (HSE) .
The expected final production rate is so close to the ideal and theoretical numbers and simulation.
Our Xegate's ultra-sonic wave-guided cleaning method is used worldwide as the best cleaning method for hydrocarbons.
This method, can clean a surface on a microscopic level with the highest levels of safety.
It can be used to clean the piping up to 100″ and more acting from the outside of the pipes, without having to stop the operations and the production.
In this method, in order to remove asphaltene precipitation and to increase the production using the ultra-sonic waves, the energy is recovered to the fluid with by cavitation and the precipitations are dissolved into the oil inside the oil.
It brings the following advantages compared to the traditional methods:
Non production stops
Very low cost
More safety
Shorter timing
More durability
Increased production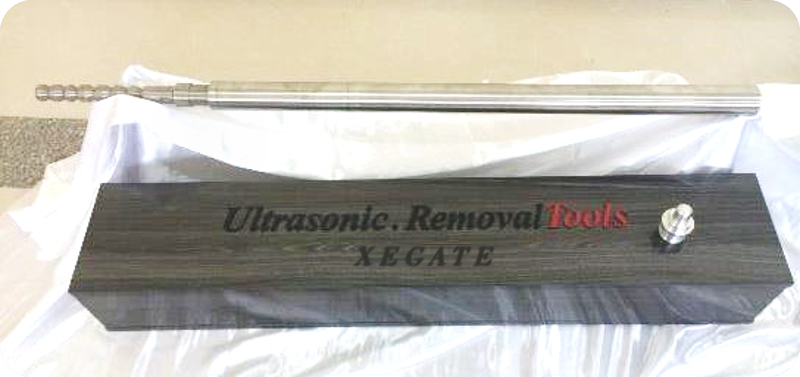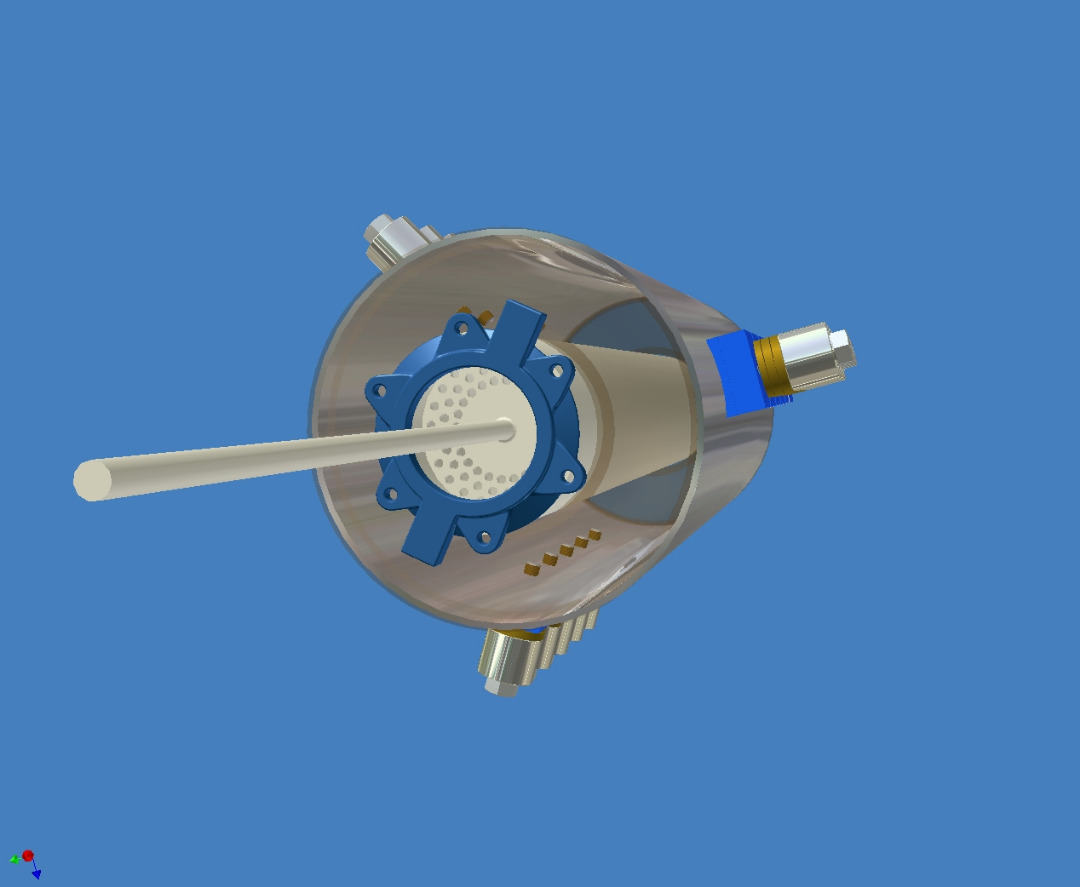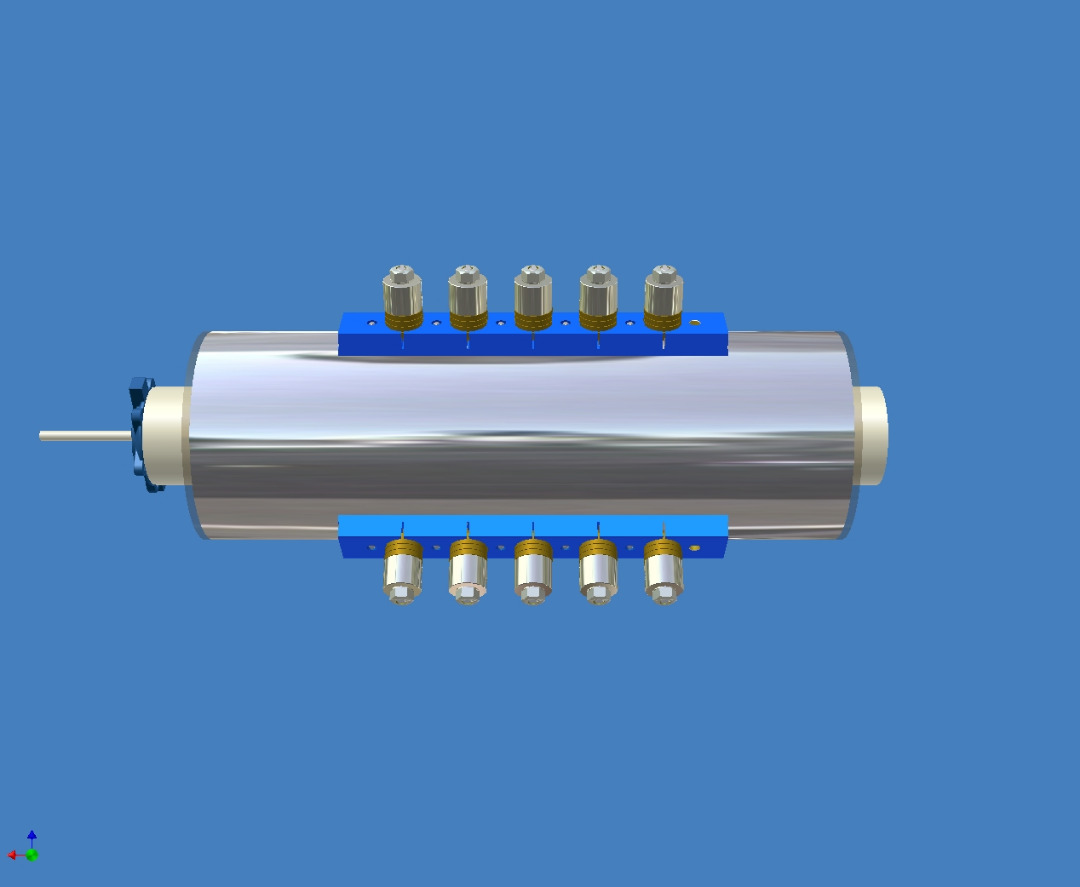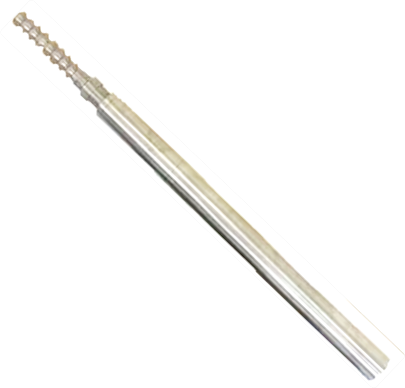 Comparison between the traditional method with Xegate's Ultrasonic
This method has always been used to produce very low pressure and temperature in heavy oil wells production, but the wells in the Middle East have high pressure and high temperature and very high production rates.

With the fundamental changes in the Ultra Sonic operation structure, it is possible to use this method for all wells in the Middle East.
Price of well treatment
Chemical method
Ultrasonic method
Equipment
Coil tubing Storage ECT
120,000 $
Wire line U.R.T
50,000 $
Material
Solvent
18,000 $
–
0
time
6 days
1 or 2 days
staff
8 people
3 people
Well witting
6 days
"
No witting
TOTAL
130,000 $ – 140,000 $
55,000 $ – 75,000 $
| | |
| --- | --- |
| Traditional (chemical) method | Xegateew Ultrasonic method |
| Well shutting down and decreasing production rate | Operation during production |
| Very expensive operation | Economic-friendly operation |
| H.S.E problems | Safe operation |
| Long operation | Short operation |
| Short effect | Long effect |
Increase in Production:
Sub-Surface Operations

Cleaning perforation zone
Remove organic deposit from tubing

Surface Operations

Pipelines and Equipment
Process units "Desalination"
Applications of Xegate's methods
Cleaning and de-bottlenecking wells
Rejuvenate used wells
Removing precipitation in hydrocarbons production wells without shutting down the well
Cleaning of precipitation from heat exchangers (in working condition)
Unblocking hydrocarbons precipitation in pipelines like: Manifolds and Trunk line
Online cleaning of oil and gas equipment from hydrocarbon deposits (no need shut down)

Storage tanks
Separator
Vessels and drums
Etc…
Advantages of Xegate's method
Easy to use

Performing operations with logging truck
H.S.E friendly

Reduction in manpower resources
No corrosion
No waste