Xegate is specialized in Technology Transfer.
In a typical scenario a Client owns natural resources and is looking to improve the quality and quantity of his production making the production process more efficient, safe, and profitable.
The Client may already sell its products locally, but wants to expand his area of operation globally.
The Client is searching for a method or a Vendor providing the necessary technology to fulfill its goals, and for this reason contacts Xegate.
Xegate works with the Client to refine the Client's model and ideas and introduces to him the best Companies in America, Europe, Japan to provide the Technology Transfer that the Client needs.
Thanks to its extensive experience in Engineering and Industry, Xegate superintends all the working phases to ensure that the works are seamlessly performed according to the Client's requirements, from Proposal Stage to Production and Export.
In some case the Client may not have sufficient funds to complete the Project alone.
Xegate provides for him the most trustable Investors to make Client's dream come true.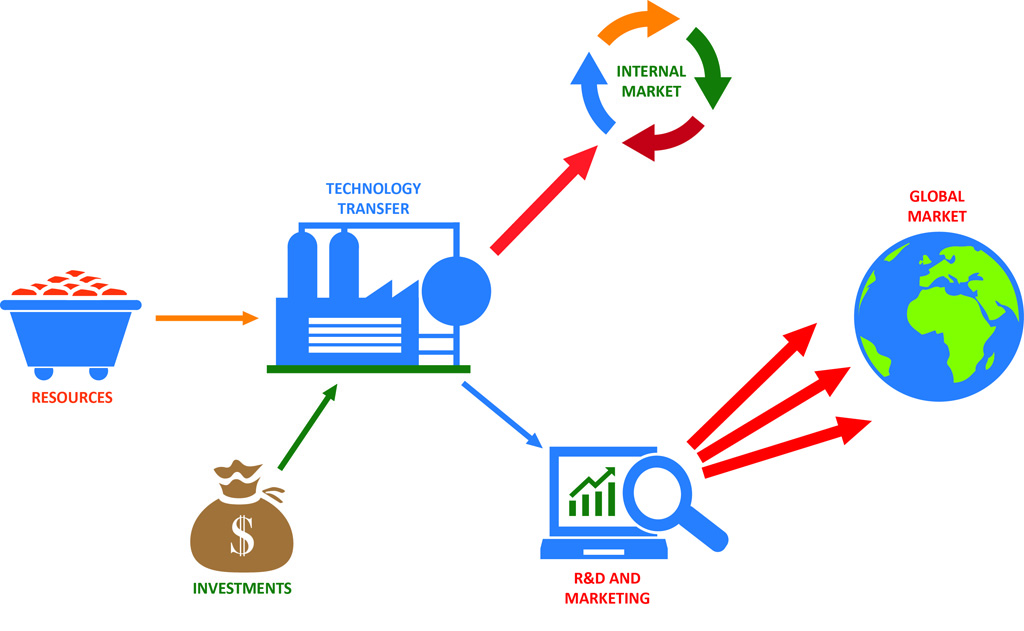 Xegate is a Technology Transfer Organization specialized in services aimed to import technology and products from America, Europe, Japan, improve the quality of the products and the manufacturing process, rebranding and exporting with the same logo or a different one from Europe.
To make it possible, a Technological Bridge is established between Xegate and our Partner Company located in Europe.
While Xegate takes care of the needs of the local Customers, understanding their full potential, resources and ideas and helping them develop them at the best, the European Company searches and selects the best Technology Partners all over the world.
Our Business Model is called 4×4, it consists in 4 different Actors working together in 4 different Project Phases.