We love ART from the bottom of our HEART.
OXUS is our brand for Artworks, Museum Art & Jewellery, 100% owned by Xegate.
The name comes from the Oxus treasure, a collection of about 180 surviving pieces of metalwork in gold and silver, the majority rather small, plus perhaps about 200 coins, from the Achaemenid Persian period which were found by the Oxus river about 1877-1880.
The exact place and date of the find remain unclear, and it is likely that many other pieces from the hoard were melted down for bullion; early reports suggest there were originally some 1500 coins, and mention types of metalwork that are not among the surviving pieces. The metalwork is believed to date from the sixth to fourth centuries BC, but the coins show a greater range, with some of those believed to belong to the treasure coming from around 200 BC. The most likely origin for the treasure is that it belonged to a temple, where votive offerings were deposited over a long period. How it came to be deposited is unknown.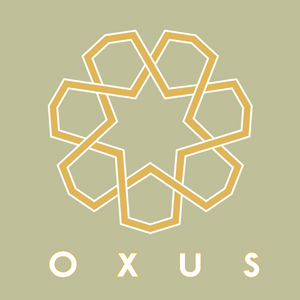 Xegate is active in the following areas:
Finest Handicraft Artworks with precious materials
Traditional Music, Paint, Philosophy
Art Consultancies and estimations
Charity activities for Villages
Saheli Exhibition to unite Persian Gulf and Red Sea Countries
Festival Tour for traditional music in Europe
Cultural R&D and Construction of Traditional Villages
Traditional Music Movie
Support of Museums