OUR HISTORY
---
We, at Xegate, are proud of our history.
Xegate's history is part of our platform for success and thus it is intimately linked to our present activities and future goals.
Our research activities began in 2012, with R&D Project in the field of Environmental Technologies and Nanotechnologies and, after 3 years with the establishment of our first Xegate branch in the Middle East, in 2012, in the field of Technology Transfer.
Over the years we expanded our Services and diversified into Research & Development (R&D), Technology Transfer, Rebranding, Commercialization, Technological Consultancies.
After years of growth and development, we are now a leading private company in Europe for Technology Transfer.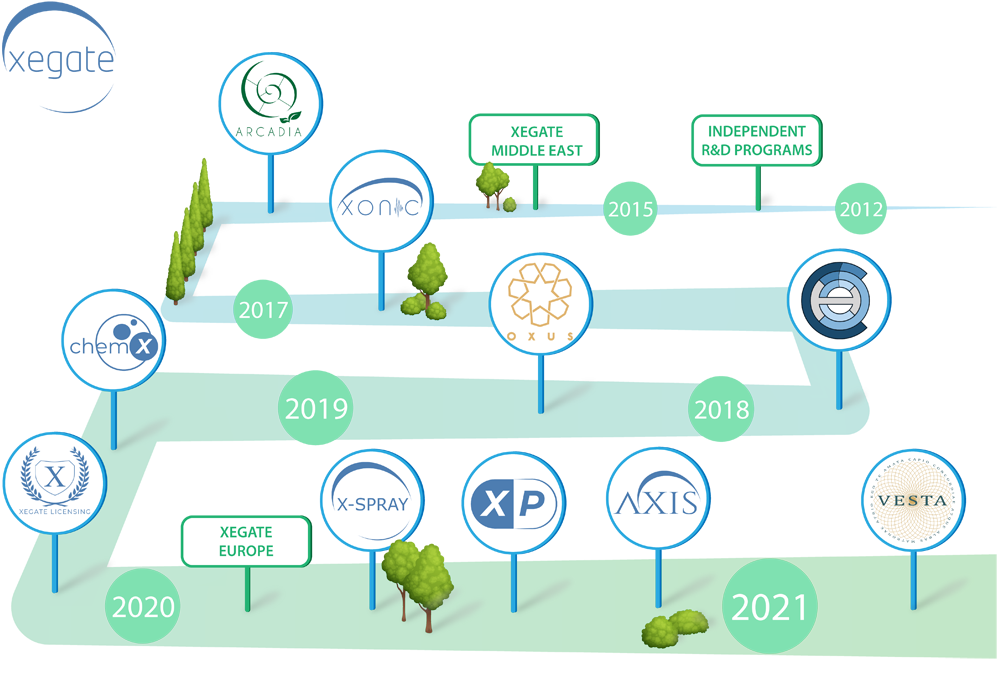 2012 - 2015
---
We started our private R&D Projects in the fields of Environment, Nanotechnologies and Energy.
These Projects included:
Bioplastics
Nanomaterials for EOR (Oil Production)
Wettability alteration gas condensate reservoirs (Paint Industry)
Synthesis and characterization of a cationic surfactant for emulsion polymerization of styrene (Gas Production)
Bio-reactors for municipal waste water treatment
Production of nanomaterials to prevent freezing cables
Organic production of pencils using foliage with seed planting it after use (green pencil)
Anti-frost coating of asphalt, with the use of nanomaterials (successfully tested at a temperature of -4°C)
Production lights and traffic signs, waterproof and anti dust
Nanotech coatings
Honorificences:
2016
---
We established the first branch of Xegate in the Middle East.
Arcadia Project, our Natural Soil Stabilizer used to stop the deserts from advancing that was ready for launch, debuted with the first Arcadia Project in a 1,000 m2 of land in the desert.
We started-up the new corporate governance 4x4 Model which will yield further expansion and growth for Xegate.
2017
---
The Xonic activities started to clean Wells and Pipelines with a Ultrasonic Technology.
It was time to start our main branch of CCC (Cold Cracking Catalyst), backed up by a long Research history lasted a decade, with the aim of cleaning polluted areas while transforming pollution into useful fuel, such as XBF and NCC.
2018
---
We kept growing our segments, in particular CCC.
We established our branch OXUS for the Technologies related to Artistic and Historical Artworks.
OXUS developed also in the commercialization of Artworks.
2019
---
CCC was developed in another sub-branch, our Chemical Segment called ChemX.
CCC also developed a Technology to desulfurize light and heavy hydrocarbons, called NEO-SRU.
In the meanwhile, our network expanded and we established Xegate Licensing in order to support even more the technological transition and relations from the Academic World and the Industry.
2020
---
2020 was a tough year some many, nobody can deny that, and Xegate is not an exception.
Although, among the pandemic, we had the courage and strength to grow ourselves, ever-raising our expectations.
We opened Xegate Switzerland and focused on all those technological solutions that could help mankind to suffer less during the pandemic.
We invented X-Spray, an alcohol-free (0%) sanitizer with incredible effects to be used for hands, home & objects, hospitals, and fruit & vegetable.
Xegate established XP (Xegate Pharma) and became Licensor of a new generation of Viral Test Kits, used also for SARS-CoV2 (COVID-19) that result in 30 seconds, no need to wait!
And officially we started our journey into the world of Artificial Intelligence.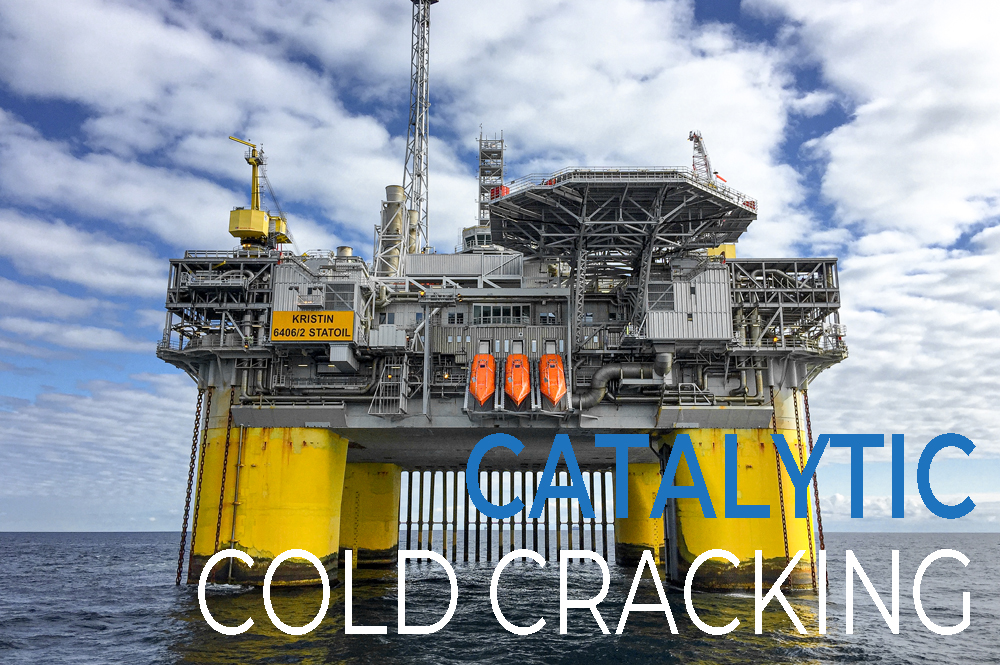 Discover a new world of Energy
Find out more   ▶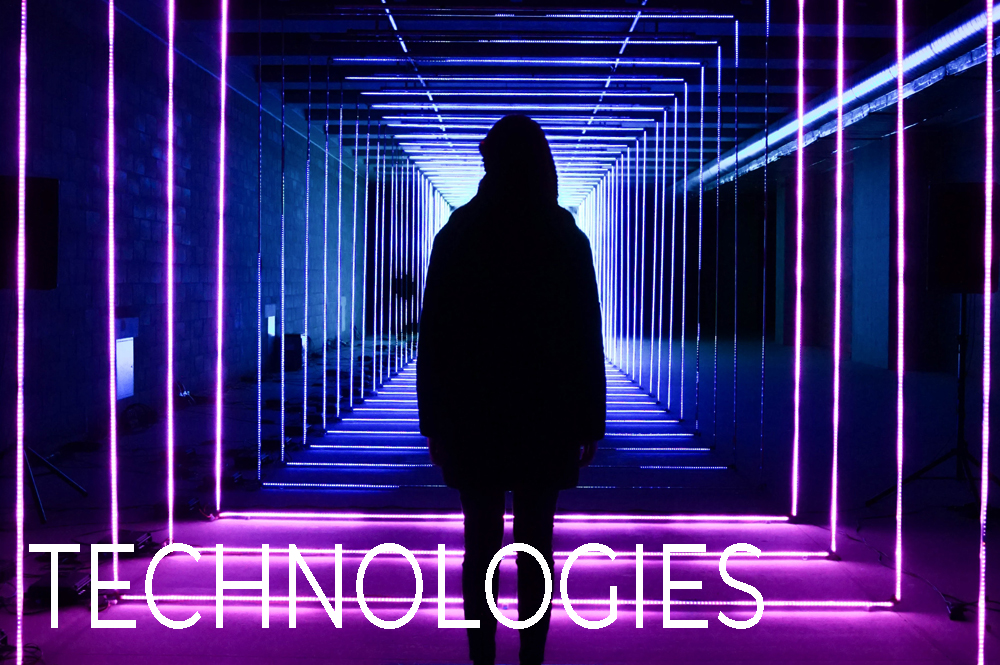 Step inside our Technologies
Find out more   ▶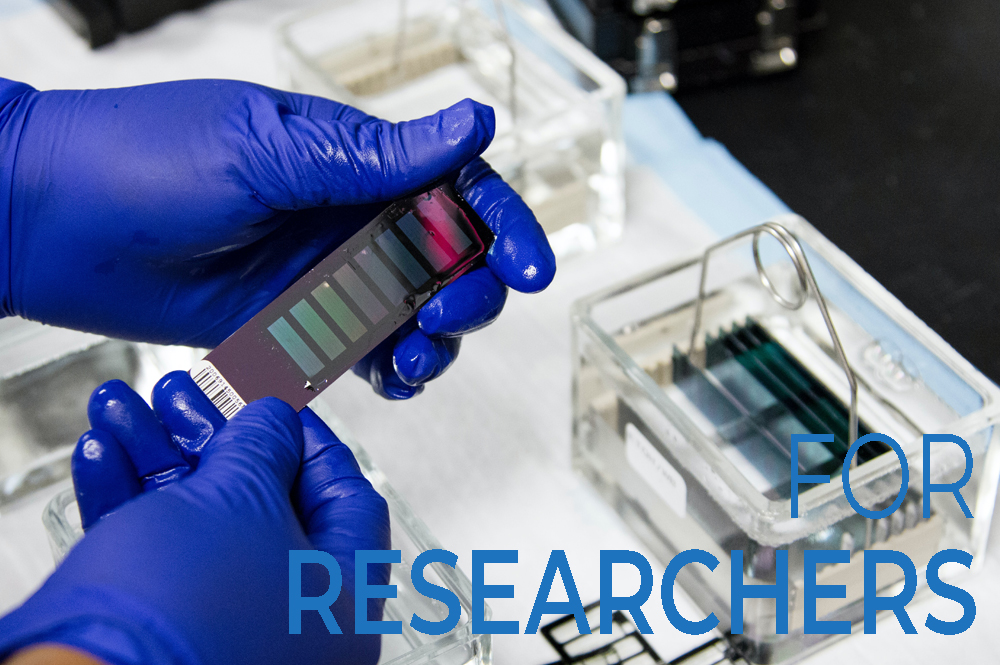 Are you a Researcher or R&D Institute?
Find out more   ▶